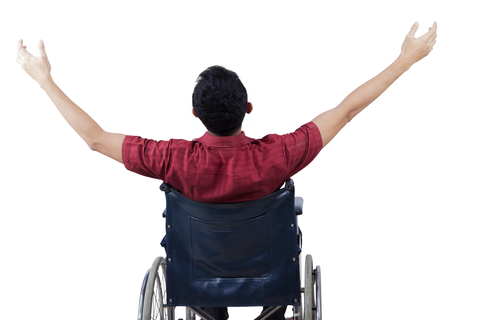 Michelle is currently researching her own modified version of SleepTalk® to be used solely with Acquired Brain Injury clients of all ages.
She is seeking several more potential clients – preferably up to 40 years old and living at home with a parent – for pro bono work over six months or longer. Use the Contact Form if you are interested in finding out more.
So far the results Michelle has been obtaining with Acquired Brain Injury clients are consistently of greater happiness overall, more relaxed, calmer and more engaged and responsive. One has even spoken for the first time in 10 years!
"My adult son, who received severe brain injury as a result of a car accident 10 years ago, has shown marked improvement in overall happiness, relaxation and responsiveness since starting SleepTalk(R). He has even spoken a few words for the first time in 10 years! Michelle made a customized SleepTalk(R) audio for him that his carers play to him each night in the institution. I am delighted with his progress so far and would highly recommend Michelle's professionalism in her adaptation of the SleepTalk(R) Process for ABI as well as her knowledge of disability. Not only has it improved the quality of my son's life, but I feel there are flow-on benefits for the happiness of the whole family as well." ~ Wendy W., Ferntree Gully
(Wendy is also happy to discuss her experiences with her son and SleepTalk® by phone with anyone who wants to find out more. Please use the
Contact Form
, including your phone number, to advise if you are interested in talking to Wendy further.)
.
"My son Scott at 19 was resuscitated following a fatal asthma attack 8 years ago that left him with an ABI, an acquired brain injury, and physically completely dependent in a wheelchair. Scott would often wake in fright in the middle of the night traumatised by his inability to talk or move and needing reassurance. With the simple introduction of SleepTalk, that takes just a minute or two to say, I have witnessed a deeper natural sleep pattern emerge and a calmer, happier awakening each day for Scott. Thank you Michelle for introducing the programme and the support you share. I am sure Scott has benefited from SleepTalk by shifting to a more positive and loved emotional state that will have a flow on effect."
~ Marissa
"The sleep talk program has been very beneficial for my son (32 years old) who is Autistic and has acquired brain injury due to seizures from birth. He has calmed down and is more present and aware.  He is more independent and comfortable with himself and his surroundings for the first time he put on a t shirt without assistance. He has befriended someone in the respite house and plays games with him. For the first time he is enjoying the company of others and comes out to greet people when they visit. His co ordination is better in that he can feed himself without dropping food off the spoon. 
He is happier and more relaxed."  ~ Julie J., Frankston
.
Michelle's current case studies include clients who have received their brain injury through:
Road trauma
Oxygen deprivation from acute asthma attack
Severe epilepsy
Attempted suicide by hanging
.
What is Acquired Brain Injury (ABI)
An acquired brain injury is defined as:
Damage to the brain, which occurs after birth and is not related to a congenital or a degenerative disease. These impairments may be temporary or permanent and cause partial or functional disability or psychosocial maladjustment.
– World Health Organization (Geneva 1996)