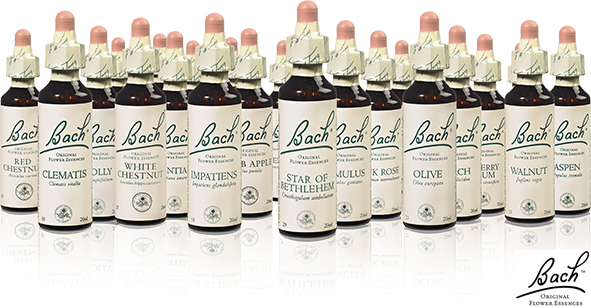 Michelle recommends Bach Flower Remedy custom-made dosage bottles at the beginning of the SleepTalk® for Children Program. Usually parents will notice rapid shifts in the child's behaviour or emotional state from the Flower Essences while the longer term work of SleepTalk® continues to dismantle any faulty beliefs at the subconscious level, replacing them with more positive loving ones.
Everything has its own unique energy vibration – each flower, each person, each rock, each tree and each place. Bach Flower Remedies consist of an energy imprint or pattern of a flower that is stored in a liquid, much like an electrical charge is stored in a battery.
Flower essences facilitate healing at the emotional and soul levels and can effect powerful, gentle and profound healing, growth and transformation. Unlike herbs or aromatherapy, which work through the physical body and contain physical components of a plant, flower essences are entirely energetic in nature and have their effect through one's energy body. Flower essences can have a supportive energy during stressful or challenging times; serve as catalysts for change, growth or healing; or help bring awareness to the underlying issues.
How Flower Essences can Assist Your Child
Flower essences are gentle, yet powerful, tools used for shifting maladaptive emotional responses in the direction of more positive ones. Although apparently subtle and pleasant to take, these essences can have profound effects on the emotional body of the child or adult, facilitating a shift from the negative of particular emotions, such as anxiety, fear, sibling rivalry, anger, grief, lack of confidence and recovering from trauma to a more positive emotional state. Especially with children, the shifts can take place very fast – usually within a few days – and may be accompanied by a vivid clearing dream.  Flower essences are a great way to start any healing program for quick results.
Michelle will skillfully custom-make dosage bottles combining the Bach Flower Remedies specific to your child's underlying issues. The drops are preserved in a small quantity of vegetable glycerine. As the drops are virtually tasteless, children tend to love them and refer to them as 'Magic Drops'! With very young children, even babies, you can apply several drops to the wrist pulse spots of your child and rub them in gently. For older children you can give the required number of drops directly under the tongue. Michelle will give you detailed instructions on how to do this.
You may already be familiar with the well-known Bach flower remedy, Rescue Remedy, which is perfect for any situation where emergency relief is required. When her own daughter was much younger, Michelle always carried a dosage bottle of Rescue Remedy in her handbag for all her daughter's unexpected falls and bumps. Simply putting some of the drops on her own hands, Michelle used to wave her hands gently through her daughter's aura (out of sight of her daughter) and her daughter would stop crying instantly. Michelle lovingly refers to Rescue Remedy as 'Mother's Little Helper'.
Flower Essence Dosage Bottles are $12 + p&h each if purchased as part of a SleepTalk® Package or $20 + p&h if purchased separately.
ONLY available within Australia.
Phone Michelle on 0421 977 193 with your card details to order Flower Essence Remedies that are not included in a SleepTalk® Package.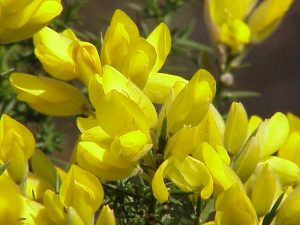 Accredited Goulding SleepTalk® Consultant
.