Included in this Combined Package:
FULL 6 MONTH SleepTalk® for Children package
3 x 45 minutes Energy Healing / NLP sessions
1.  6 Month SleepTalk® Package
3 x 90 minute 1:1 consultations  –  globally via Skype or phone, or in Melbourne the training can be in person. I will focus exclusively on you and where your child is at, including taking full background information.
Unlimited email and phone contact with me between sessions so that you feel, and are, fully supported.
First Session
You will learn the Foundation Statement and how to deliver it precisely at the correct brainwave frequency for your child for optimum results, as well as having a full assessment of where your child is at. Your initial session with me depends on the individual circumstances. However, allow at least 90 minutes for our first consultation. During this initial discussion we will identify your concerns and document the issues. During the following weeks we establish regular email contact and have a further 2 appointments to ensure progress is occurring and consolidating.
Second Session – 3 Month Review
I will fine-tune anything that needs fine-tuning, including adding Customised Statements to the Foundation Statement, if required. Included in this session is a thorough review of where your child is at now to chart their progress.
Third Session – 6 Month Review
By this stage, if not before, you will probably find your child's original presenting issues have been totally resolved, as well as you noticing numerous other beneficial improvements emotionally, behaviourally, socially, academically and a happier family environment overall. A final detailed review is done to ascertain where your child is at now.
This process is safe, ethical and non-invasive, and it works if you follow it as taught and stick with it.
There are no contraindications with this process – you can do no harm. This very simple 2 minute a night SleepTalk® process will create everything that it promises if you do it exactly as instructed. The SleepTalk® process is like brushing our teeth every night. We would never ever not do it. You talk – they listen – creating happiness while they sleep.
*Consultations in Melbourne or via Skype.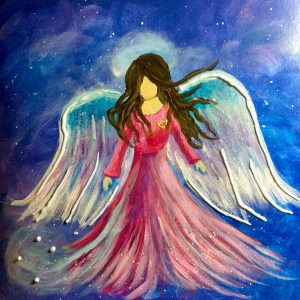 .
.
2.  Energy Healing and NLP Sessions (Neurolinguistic Programming)
Combining 3 x Energy Healing / NLP sessions with the 6 month SleepTalk® Package is a wonderful way to generally see rapid results from the start.
Michelle Mayur has been working in private practice at Angel Wings Healing for over 22 years and has seen many child clients during that time. She has found that a combination of Energy Healing and simple Neurolinguistic Programming techniques can create rapid and often instantaneous emotional shifts in children. Even though Michelle is a qualified Clinical Hypnotherapist she finds that children under 10 years of age are generally not good candidates for hypnotherapy, but do respond well to guided 'games' they play with their eyes closed, such as NLP reframing of a Fear, Sadness or Frustration.
Michelle assists a child to relax deeply with channelled Energy Healing (similar to Reiki), then guides the child in Mind/Body Connection work to find where he is holding onto the emotional problem. Using NLP to reframe it then generally gives profound and very quick results. The child gets instant feedback from his own body that an emotional shift/release has occurred. The focus of these sessions is not only to create the necessary emotional shifts, but also to empower the child with simple, yet powerful, techniques and processes to help speed the healing process. Children generally enjoy these sessions and a parent or guardian is present throughout.
Michelle has been a Reiki Master since 1997 and has trained in numerous Energy Healing modalities, such as Sekhem, Seichim and the Goddess Isis Healing of Love® system.
How are the Sessions Done?
Sessions are in person in Melbourne or via Skype. Straight Energy Channelling sessions can also be done as absent healings at a pre-arranged time. Sessions will generally be 45 – 60 minutes, depending on the age of the child.
* Energy Healing / NLP Sessions are $80 each if purchased as part of this SleepTalk® Combined Package or $95 if purchased separately.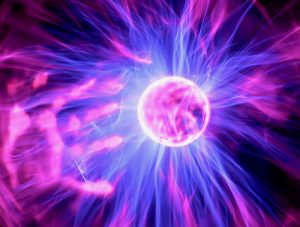 .
Optional Extra: Private Consultations for PARENTS to Address Their Own Personal Issues
Interestingly, it has been observed that sometimes when parents begin to consistently administer the Foundation Statement to their child, the parent's own personal issues that are in need of healing can come to the surface. I have been in private practice at Angel Wings Healing for over 22 years and have seen all sorts of clients of all ages for issues ranging from poor self esteem/confidence and reclaiming your personal power to stop smoking hypnotherapy and even spiritual awakening. I specialize in energy healing, hypnotherapy and energy scanning and have a plethora of healing tools in my toolbox!
CONTACT me for More Information.
1. Full Payment Option:
 FULL 6 MONTH SleepTalk® for Children Package

3 X 45 minute Energy Healing / NLP Sessions
Only $790 AUD

Single Payment.  Save $89!



currency converter http://www.xe.com/currencyconverter/


.
*************************************
2. Payment Plan Option:
 FULL 6 MONTH SleepTalk® for Children Package

3 X 45 minute Energy Healing / NLP Sessions
 $278 AUD x

3

Monthly Payments = $834 Total. SAVE $45!



currency converter http://www.xe.com/currencyconverter/


.
CONTACT Michelle for More Information about this package.
Professional Endorsement
"The Goulding Process is a sensible practical and easy-to-follow method of communicating important messages to the subconscious mind. This process should be used by all parents, educators and health professionals and the practice adopted in the management of all disorders in which the mind plays a significant role"
Professor Ian E Brighthope: Fellow: Australasian College of Nutritional and Environmental Medicine.


Accredited Goulding SleepTalk® Consultant