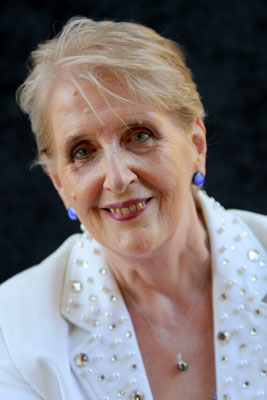 Joane is the creator of the  Goulding SleepTalk® for Children process and is the director of The Goulding Institute. In 2011 was awarded the title: Hypnotherapist Emeritus by the PCHA. She is a Life Member of the AACHP and the ASCH.
Since 1974 Joane has specialized in the biopsychosocial aspect of stress and mind management. Professional qualifications include Clinical Hypnotherapy, Counselling, Psychotherapy, Psycho-nutrition, Training and Assessment Systems.
For many years Joane was a Director of the Australian Academy of Hypnotic Science, a Registered Training Organization (RTO). She was the author of the 2 year government accredited Diploma of Health: Clinical Hypnotherapy and is currently registered on the Australian National Hypnotherapy Register.
Joane is also an international lecturer, a published author. She has been an invited guest speaker in the China, UK, USA, Singapore and NZ.
Development of the Goulding SleepTalk® for Children process
Joane Goulding developed the Goulding SleepTalk® process when her daughter was a small child. Her daughter had severe intellectual and physical disabilities, and Joane was advised by "experts" to leave her in Kew Cottages (a large Melbourne institution for people with disabilities, now closed) and forget about her. As far as Joane and her late husband Jim were concerned, this just wasn't an option. But what were they to do to enable their child to enjoy the most happy and positive life possible? Nothing existed! Before Joane had researched and created the Goulding SleepTalk® process, this daughter had become an aggressive, angry person and very difficult for the family to live with.
The strategies Joane applied, day after day, over many months that created changed behaviours are described fully in Joane's book, SleepTalk®. The results, though not quick, were simply astounding. Today, this daughter is in her forties, married and though she still has an IQ of around 45, she manages her own home, and she and her husband save their hard-earned income to take regular holidays in Australia and overseas.
.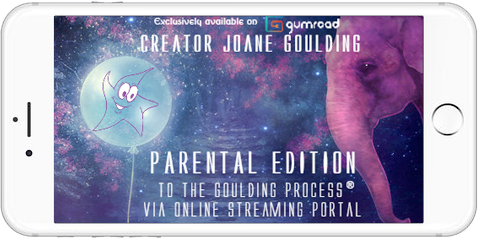 * Check out Joane Goulding's full range of SleepTalk® TOOLS, AUDIOS and NEW ONLINE PARENTAL VIDEO TRAINING
HERE.
.

Michelle Mayur is an Accredited Goulding SleepTalk® Consultant